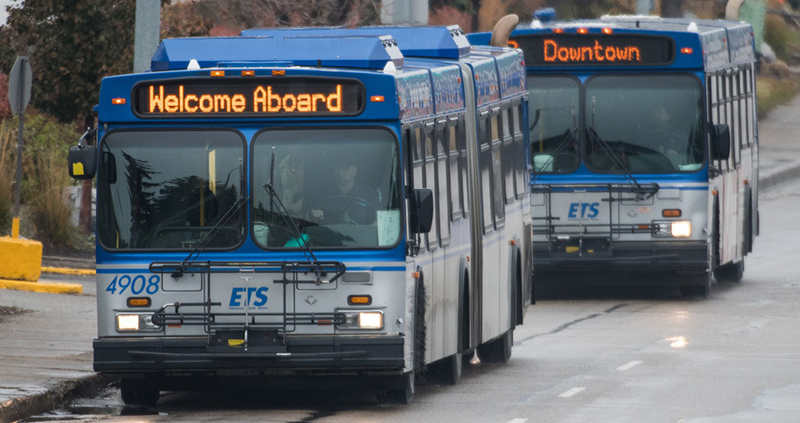 Please bring your ticket on a mobile device so that it may be verified upon arrival. Multiple tickets can be carried on a device. If you don't have a mobile device, please carry your ticket on a companion's device and arrange to arrive together.
Monday, July 25
---
10 AM – Maskwacis, Alberta
No private cars will be allowed on site, only official secure group buses and official secure shuttle buses will be able to reach the Maskwacis grounds.
Ticketholders for the Maskwacis event must board the official secure shuttle buses that will be loaded at the available Park-and-Ride locations.
All participants must arrive at a Park-and-Ride meeting spot very early: between 5 and 7 a.m. Arrivals after 7 a.m. are unlikely to get to the site in time for the event due to the large volumes of attendees anticipated.
Arrival At Park-and-Ride by Personal Vehicle
If you are arriving by personal vehicle, we ask that you register for one of the Park-and-Ride locations. You can register via this Link.
No vehicles (other than our designated shuttle bus and group bus service) will be allowed at Maskwacis. Travel by designated bus shuttles is required to access the Maskwacis site.
Arrival By Group Bus
If your group is coming on a bus, your bus must stop at a Park-and-Ride location for security screening and to receive a placard that will allow your bus to proceed to the Maskwacis grounds.
See below our Four Park-and-Ride Locations:
What to Bring
All participants are encouraged to bring water and snacks in a small bag as they will have to arrive early in the morning and depart after lunch time.
Be prepared for the weather. As appropriate, bring sunscreen, a raincoat, etc.
---
4:45 PM (MT) – Sacred Heart Church of the First Peoples, Edmonton
This is an invitation-only event. Priority has been given to members of the Sacred Heart Urban Indigenous community.
---
Tuesday, July 26
9:15 AM (MT) – Commonwealth Stadium (with overflow at adjacent Clark Field), Edmonton
Park & Ride for Commonwealth Papal Mass
There is no parking on site:
Edmonton Transit will be free for Guests at Mass – your ticket serves as a transit pass.
Organization-provided group transportation must be registered to receive their accreditation.
Group Contact People will be given an assigned park and ride for the whole group. We encourage groups to carpool to the park and rides.
ETS will provide Park & Ride service between Commonwealth Stadium and a variety of Park & Ride sites for the Papal Mass.
ETS bus routes 2, 3 and 101, as well as the Capital Line LRT, run near Commonwealth Stadium. You can use your ticket as fare for regular bus/LRT and Park & Ride buses from 7am until 2:30pm on July 26. Park & Ride buses start running at 7am and run approximately every 5 minutes from each location:
Calder City Lot (124 Street and 124 Avenue)
Davies City Lot (86 Street and 61 Avenue)
Eaux Claires Lot (97 Street and 157 Avenue)
Lewis Farms (1021 Webber Greens Drive)

Note: To accommodate Valley Line West construction, this lot has a lower amount of available stalls. If you use this lot, please plan to arrive early, or park at Calder.

Mill Woods Town Centre (66 Street and 23 Avenue)
Downtown route will run between 107 Street/Jasper Avenue (buses going to the mass start at Bus Stop #1035) and Commonwealth Stadium.
Sherwood Park/Strathcona County also offers Park and Ride service: Special event shuttle service | Strathcona County
---
5 PM (MT) – Lac Ste Anne: Pilgrimage and Liturgy of the Word
Reservation or Ticket required (free)  – Event will be broadcast / streamed live